10+ Affordable Bahamas Travel Tips
Discover the tropical paradise of the Bahamas without breaking the bank! If you've always wanted to relax on gorgeous white dunes, swim in crystal-clear turquoise waters, and immerse yourself in lively island culture, this is your complete guide to affordable Bahamas travel in 2023.
Uncover the best-kept secrets, insider tips, and budget-friendly hacks that will transform your dream vacation into a reality without draining your wallet.
From scoring discounted accommodations to savoring delectable local cuisine on a budget, get ready to embark on an unforgettable adventure while keeping your bank account intact. Get ready to set sail for an affordable Caribbean getaway unlike any other!
Cheap Accommodation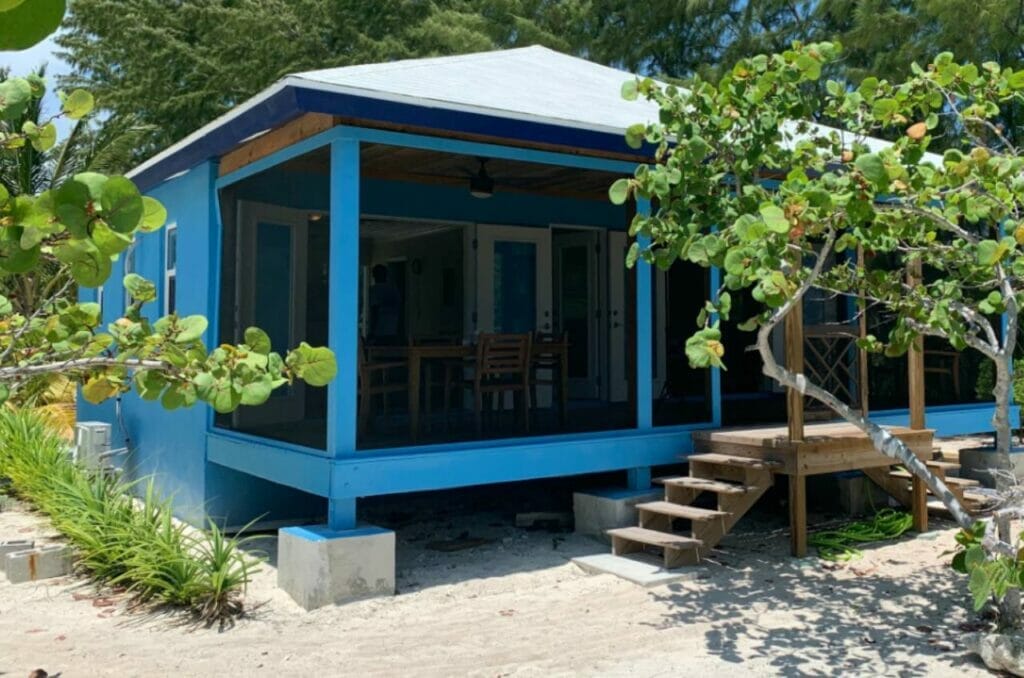 Time your vacation to the Bahamas during the off-season, which is often from mid-April to mid-December, if you want to locate reasonable lodging there. Not only will you dodge the tourist crowds, but you'll also score deals at resorts and hotels that drop their prices substantially to fill rooms. Opt for properties that are a bit further from the main tourist areas to get the most bang for your buck. If you're willing to trade a beachfront view for lower rates, consider guest houses and vacation rentals which often provide more space and amenities for the same price as a small hotel room.
Another money-saving tip is to consider the smaller islands or "Family Islands," such as Eleuthera, Andros, or Exuma. Accommodation on these islands tends to be cheaper than the more tourist-heavy islands like Paradise Island or Nassau. Furthermore, booking your stay through platforms like Airbnb can save you money, as many offer fully equipped kitchens that allow you to save on dining out. Remember to read reviews and book ahead of time for the best prices!
Affordable Dining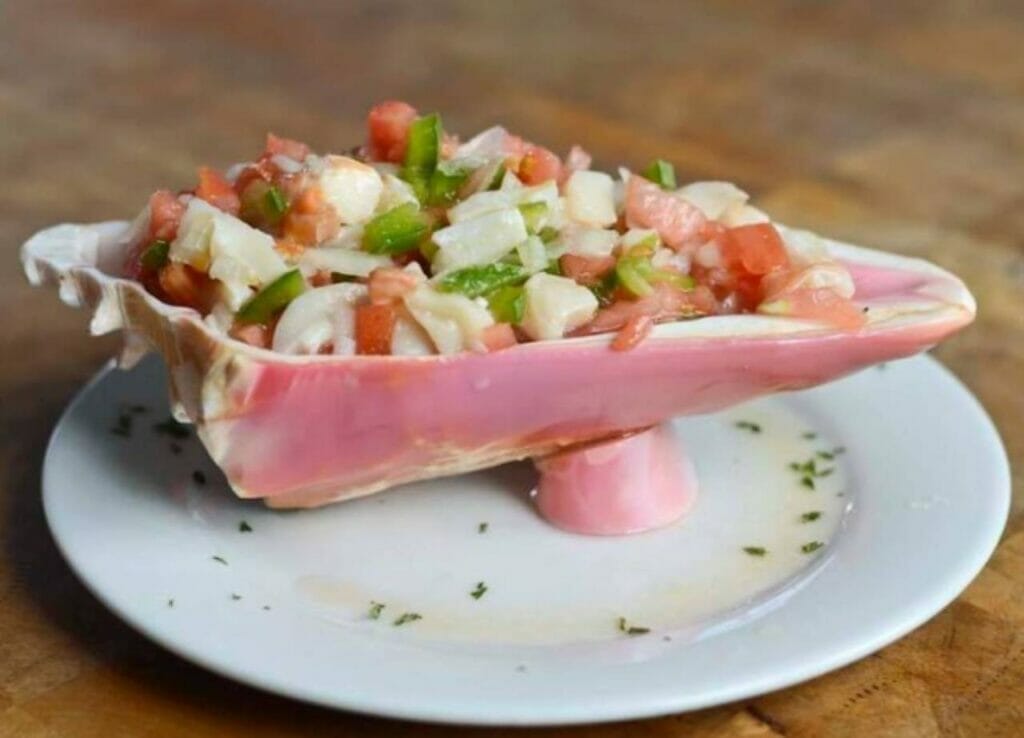 The Bahamas are well-known for their thriving eating scene, which offers a delicious fusion of local and foreign food. Dining out at every meal can quickly inflate your budget, so consider a mix of self-catering and eating out. For fresh local produce, meats, and seafood, visit your neighborhood grocers and farmers markets. This is not only an inexpensive way to eat, but it also gives you the chance to socialize and discover the culture of traditional Bahamian food.
When you do eat out, escape the tourist traps and expensive resort eateries. Instead, head for where the locals eat—fish fries, food stalls, and small local eateries. In these places, you can sample Bahamian staples like conch salad, peas n' rice, or Bahamian stew fish at a fraction of the price you'd pay at the resort restaurants. If there's a large gathering of locals, you can assume the meal is great and fairly priced.
Here are some additional tips and examples for affordable dining in the Bahamas:
Seek out local food trucks and stands that offer authentic Bahamian cuisine at affordable prices. Look for places serving mouthwatering dishes like cracked conch, fried fish, or delicious Bahamian-style barbecue.
Explore the smaller islands and local communities where you can find family-owned restaurants and eateries that offer budget-friendly menus. These establishments often serve hearty portions of traditional dishes at reasonable prices.
Consider trying the popular Bahamian dish called "da conch salad." This refreshing and flavorful salad typically consists of diced conch, onions, peppers, tomatoes, citrus juices, and spices. It's a local favorite and can be found at various street food stalls or seafood shacks.
Enjoy happy hour offers at local pubs and eateries. During specific hours of the day, several restaurants offer lower discounts on beverages and snacks. It's an excellent opportunity to sample some regional flavors without breaking the wallet.
Look for "meal deals" or set menus offered by some restaurants, especially during lunchtime. These options often provide a fixed price for a complete meal, including an appetizer, main course, and sometimes even a dessert.
Don't forget to try the traditional Bahamian dessert called "guava duff." This sweet treat features a guava-filled pastry served with a warm butter rum sauce. It's a tasty way to finish a meal and may be purchased at local bakeries or dessert stores.
Visit local bakeries and pastry shops to indulge in freshly baked goods like coconut tarts, johnny cakes, or sweet potato pudding. These treats are typically inexpensive and offer a taste of Bahamian pastry traditions.
Consider booking accommodations with kitchen facilities, such as vacation rentals or guesthouses, which allow you to prepare your meals using local ingredients. This is a cost-effective choice, particularly for families or those staying for an extended length of time.
Explore the local fruit stands and vendors to sample tropical fruits like mangoes, pineapples, or passion fruits. They are often affordable, delicious, and make for a refreshing snack while exploring the islands.
By following these tips and exploring the local culinary scene, you can savor the flavors of the Bahamas without straining your budget. Remember to embrace the opportunity to try traditional Bahamian dishes and support local businesses along the way.
Free Attractions
There's more to the Bahamas than its crystal-clear waters and stunning beaches—although you can certainly enjoy those for free! Nassau, the capital, is rich in history and offers numerous free or nearly-free attractions. Take a self-guided tour of the city's colorful colonial buildings or see the Queen's stairway, a 102-foot stairway carved by slaves in the late 18th century. Don't miss out on the local art galleries featuring Bahamian art—most are free to enter.
For nature lovers, visit the Leon Levy Native Plant Preserve on Eleuthera Island. The preserve is a haven for over 300 types of natural flora, and admission is free. Similarly, the Bahamas National Trust manages several national parks across the islands, many of which are free and provide opportunities for hiking, bird watching, and exploring diverse ecosystems from pine forests to mangrove swamps. Remember to pack a picnic to avoid high-priced meals at tourist hotspots.
Here are some additional examples of free attractions in the Bahamas:
Explore the changing exhibits at the National Art Gallery of the Bahamas, showcasing the works of local and international artists.
Take a stroll through the vibrant and bustling Straw Market in Nassau, where you can find handmade crafts, souvenirs, and local goods.
Visit the Pompey Museum of Slavery and Emancipation in Nassau to learn more about the struggle for liberation and the history of slavery in the Bahamas.
Discover the underwater wonders without getting wet at the Glass Window Bridge on Eleuthera Island, where the Atlantic Ocean and Caribbean Sea meet, creating a striking visual contrast.
At the Changing of the Guard event, conducted every other Saturday in downtown Nassau, you may immerse yourself in Bahamian culture and customs.
Take a self-guided walking tour of historic downtown Nassau, where you can see landmarks such as the Parliament Square, Government House, and Fort Fincastle.
Attend local festivals and events, such as the Junkanoo parades held during the Christmas and New Year's season, showcasing vibrant costumes, music, and dancing.
Explore the beautiful beaches beyond Nassau, such as Cable Beach, Love Beach, or the secluded ones on the Out Islands, where you can relax, swim, and enjoy the scenic views.
Visit the Heritage Museum of the Bahamas in Nassau to learn about the history of the Bahamas via displays and relics.
Enjoy a leisurely walk along the picturesque boardwalk in Arawak Cay, also known as Fish Fry, where you can savor delicious local seafood and soak in the lively atmosphere.
These places provide a variety of activities that enable you learn more about the Bahamas' people, culture, history, and natural beauty without spending a fortune.
Budget Transport Options
While rental cars are readily available in the Bahamas, they can be expensive.
Instead, consider using public transportation for a more affordable and authentic experience. The local 'jitneys' or buses are an inexpensive way to navigate Nassau and Freeport—the two largest cities in the Bahamas. They run frequently and cover extensive areas of both cities.
For inter-island travel, consider the local mail boats. These government-run boats are a unique and inexpensive way to island-hop, although they are slower than commercial ferries. Alternatively, consider the Bahamas Ferries, which are more expensive but faster and offer a wide range of services across the islands. Remember, flexibility is key when it comes to budget travel. Being open to different transport options will not only save you money but also allow you to see the Bahamas from a local's perspective.
Traveling During Off-Peak Times
Choosing the right time to travel is crucial for an affordable Bahamas vacation. The islands see the highest influx of tourists during the winter months from mid-December to mid-April. As a result, flight and accommodation prices tend to be at their peak. Off-peak season travel, on the other hand, can result in huge discounts.
The off-peak season normally starts in mid-April and lasts until mid-December, with the exception of significant holidays. Along with finding lower airfare and lodging, you'll also discover that the beaches, eateries, and tourist sites are less crowded.
But keep in mind that the Bahamas are particularly vulnerable to hurricanes and tropical storms from June to November. Always check the weather forecasts and consider travel insurance for added peace of mind.
Discounts and Deals
Securing discounts and deals can make your Bahamas vacation even more affordable. There are numerous websites and resources that offer discounted rates on flights, hotels, and even dining and attractions. Expedia, Booking.com, and Airbnb frequently provide discounts on lodging, while Skyscanner and Google Flights may help you locate the greatest flight prices.
Consider signing up for newsletters from these platforms as well as airlines that fly to the Bahamas. They often send out information on sales and discounts to their subscribers. When it comes to dining, check out apps like Groupon or LivingSocial, which often feature deals on local restaurants.
In local markets, don't be afraid to negotiate prices. Haggling is quite common in the Bahamas, especially in outdoor markets and smaller, locally owned stores. Remember to be courteous, start with a price that is 30-40% lower than the asking price, and be prepared to walk away if you cannot reach an agreement. This practice can help you score some great souvenirs without breaking the bank.
Affordable Bahamas Travel FAQ
How much does the average Bahamas trip cost?
The average cost of a trip to the Bahamas varies depending on a number of factors, including the duration of the trip, the kind of housing, the activities, and the food options. With airfare, lodging, meals, and activities included, a weeklong trip to the Bahamas on a moderate budget may cost each traveler between $1,500 and $3,000 total. However, it is crucial to realize that expenses might vary greatly based on individual tastes and choices.
What is the cheapest way to travel in the Bahamas?
The most economical means of transportation in the Bahamas are local options including buses, ferries, and shared taxis. Public buses are an affordable mode of transportation for exploring the major islands, while ferry services offer a cost-effective way to visit neighboring islands. Furthermore, renting a scooter or bicycle may be a cost-effective and entertaining method to move about some locations. By opting for these transportation alternatives, travelers can save money while experiencing the beauty and charm of the Bahamas.
Can you go to the Bahamas for cheap?
It is possible to visit the Bahamas on a budget by employing various money-saving strategies. Traveling during the off-season, which normally runs from May to November, might result in reduced ticket and lodging rates. Opting for guesthouses or budget hotels instead of luxury resorts can significantly reduce accommodation expenses. Exploring local street food stalls and affordable eateries can help cut down on dining costs. Additionally, taking advantage of free or low-cost activities such as visiting public beaches or enjoying nature trails allows travelers to experience the Bahamas without breaking the bank.